Product offer, order and delivery options may vary depending on the delivery country. Currently selected country is
Czech Republic
(
choose another
)
EnglandBelgiumCzech RepublicEstoniaCroatiaItalyLithuaniaLatviaLuxembourgHungaryGermanyNetherlandsPolandAustriaGreeceSlovakia
Select a category
The three best-selling products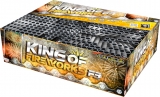 King fireworks 379
503,87 EUR

Prehistoric
84,00 EUR
3.
1.
I am very proud of what we have accomplished together
All news
Why Klásek pyrotechnics?
We are not selling
empty cases
You are getting the maximum for your money!
Own storage places
and shop
More than 1000 items at storage all year.
Klásek
it is tradition
Already 25 years lighting up the sky above you.